Clear Your Mind – Find Inner Peace!
We offer holistic well-being therapy via intuitive energy healing and mindfulness meditation classes, enabling you to live from your heart.
Meet Our Meditation Expert: Victoria Strong is a spiritual healer and meditation teacher specializing in making her clients relax and learn to meditate for reducing stress and anxiety. She is part of a broader NWCS team of mental health experts working towards the same goal of a a healthier lifestyle.
Holistic Well-being Therapy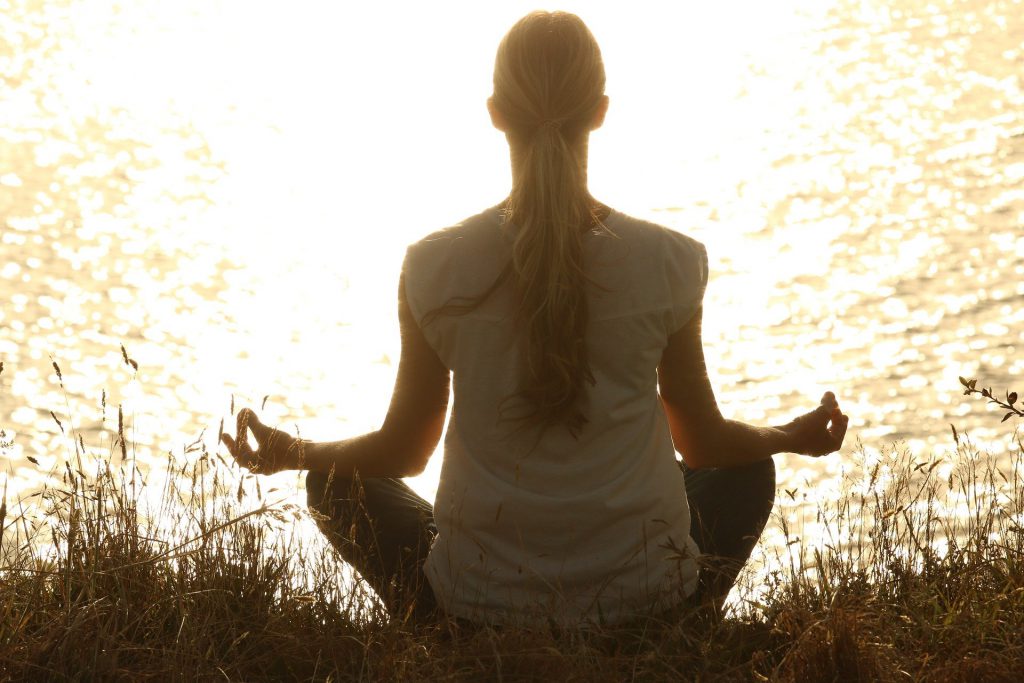 We will teach you how to create and maintain a healthy balance in your physical, mental, emotional and spiritual lifestyle for experiencing optimal well-being. We achieve this by focusing on your movement, nutrition, sleep, meditation, emotions and breath work to address your stress, anxiety, fear, low self esteem, poor self image and low mood.
Our goal is to develop self awareness of your emotional state, limiting beliefs, life codes and inner critical narrative and how they are affecting all areas of your life. Through these personal development tools and mindset coaching, we can guide you to overcome life's hurdles;
Reduced stress, anxiety and PTSD.
Overcoming poor self-esteem, insecurities, and dealing with the Imposter syndrome.
Bringing your healthier self back after injury, trauma, or bereavement.
Learning to live with an illness or dealing with a family member going through the same.
Improving your sleep.
Introducing you to your own emotions through self-awareness.
Removing subconscious blocks.
Clearing of energetic ties to experiences that are not supportive of your well-being
Deeper understanding of your soul purpose and how to make life changes to support this
Healing and release of past painful experiences
Enhanced mental clarity, clearing your foggy mind
Recovery help following a surgery or chronic pain.
Increasing your sense of acceptance.
Helping you feel centered and grounded so you can cope with stress and anxiety better
Chakra healing
Working with the angelic realm and ascended masters
Activating the energies of The Threefold flame- Faith, Hope, and Love
Anchoring in the Feminine Divine energies
Balancing and healing the masculine and feminine energies within ourselves
Activating the sacred heart through the Pink Ray energies
Alchemising lower vibrational energy within ourselves and humanity with the Violet flame
Our rates for spiritual counseling, healing, reading and meditation start from US$60 per session.
Intuitive Reader to Individuals & Business Owners
Whether you're facing a critical personal or business decision with no clear answer, wondering which direction will be most lucrative to move towards next, or you are having personnel issues, we can help. During an intuitive reading with us, you can talk over challenging situations, explain dynamics, or ask questions, all in complete confidence.
For over twenty years, our meditation experts have been Spiritual Energy Healers and Intuitive Chakra/Energy Readers. We clear, heal and read energy and the energy of the situation, whether personal or business related, and give you specific clarity about your next steps, current challenges and possible outcomes. This guides you how to best navigate your life, and to ensure that your personal and business goals are in alignment. It also moves you towards a more heart-centered and organic/spiritual approach to your life, your business and regarding prosperity, and shows you how to better care for yourself and your employees.
Each intuitive reading session costs US$ 60.
We feel blessed to have already given thousands of readings to individuals and business owners spanning more than 20 years! We love our work and helping others, and we are looking forward to discussing your situation and needs!
THE COMPREHENSIVE EXPERIENCE
This is an in-depth session over a few days, where I spend several hours working with you and key members of your staff to get a clear focus on what's happening personally and with your business, address challenges, and release blockages that have kept you and your company from moving forward.
A comprehensive experience specifically designed for individual and business starts anywhere from US$300 to US$900 (depending upon your needs).
Personal Readings
WHAT'S HAPPENING IN YOUR PERSONAL LIFE IMPACTS EVERYTHING, INCLUDING HOW YOU SHOW UP PROFESSIONALLY!
Personal readings are approximately 2 hours long. Relax, get some clarity, positive answers, and put a smile on your face!
A 2-hour full and personalized intuitive reading session starts with US$100 per session.
New Way Counseling Services, Inc.
4670 Lipscomb Street, Suite 2, Palm Bay, FL 32905
Phone: 321-312-1666